I know it looks like I'm just making the deadline, but I really finished this last week and am just now able to post about it, lol.
The theme for the
Tie One On
apron this time around was "Havana Nights." I actually wasn't sure what I was going to do or if I was going to do it at all, and then I remembered a fabric in my stash that I hadn't gotten around to using yet and was inspired!
Ta-da!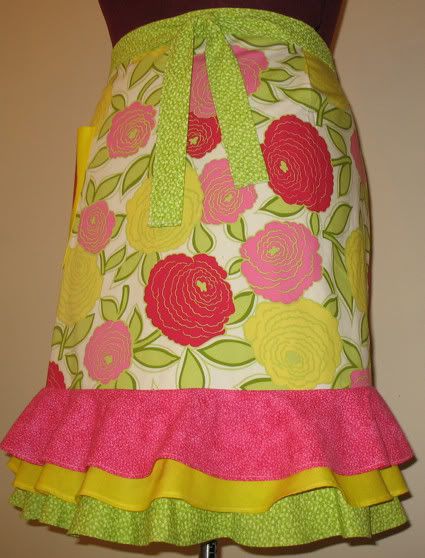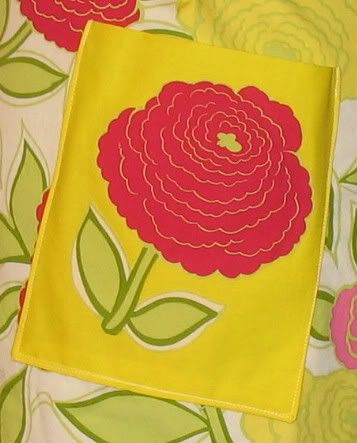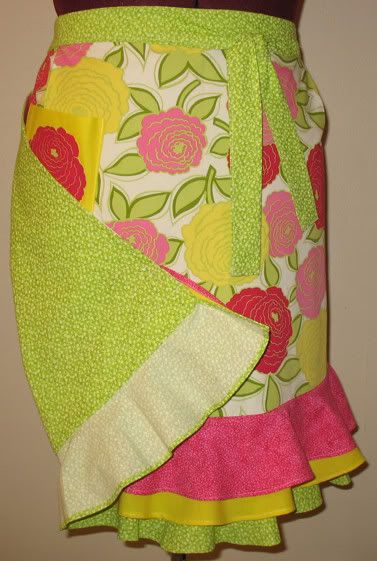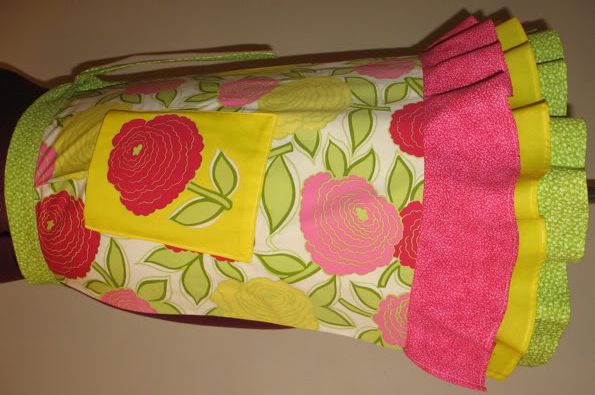 Aren't flounces just so much fun? I think they just make you want to twirl around!
This apron is available for sale at my Etsy shop
here
!