So my Mom is very patriotic, and (can you believe it?) I hadn't made her an apron yet! So I decided to make a patriotic apron for her for Mother's day.
I walk in to Joann's and you won't believe what I saw...a patriotic toile!!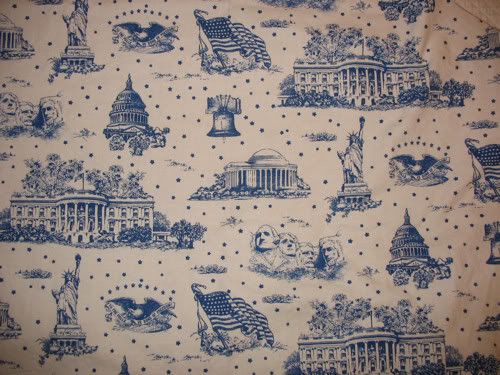 So of course, no doubt about it, I had to get that! I got some other fun coordinating fabrics and made her this: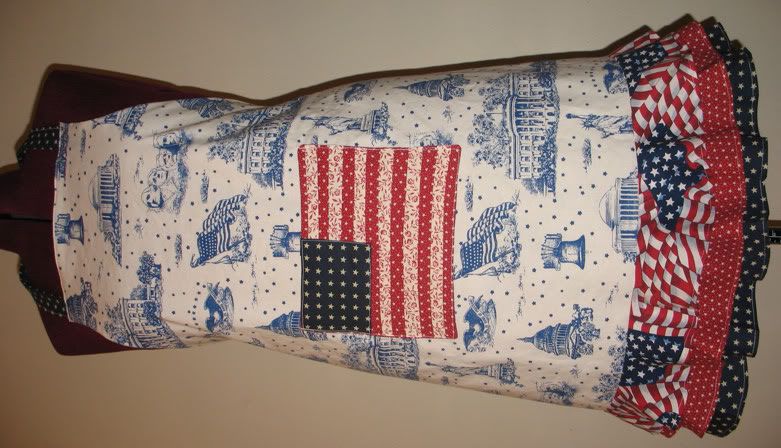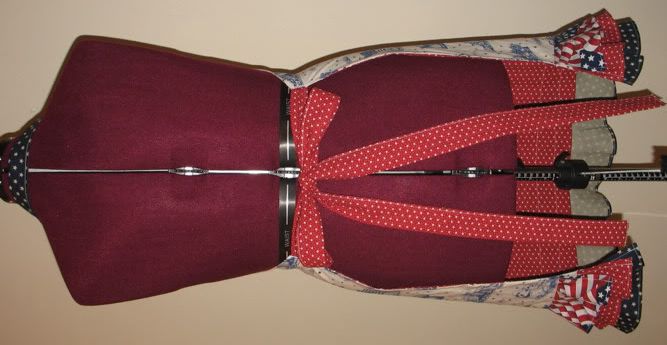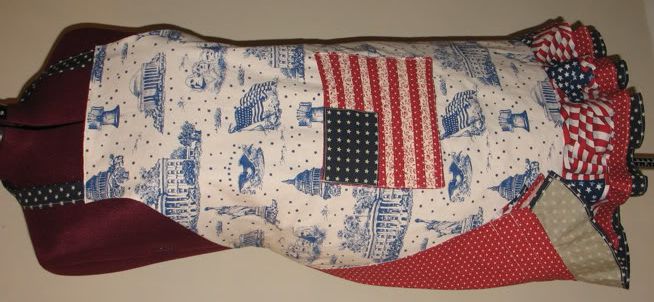 I think the flounces on the bottom are a lot of fun! And what's a patriotic apron without an American flag pocket?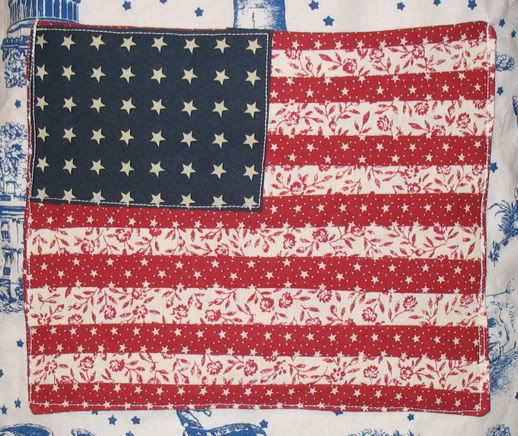 Now she'll be all decked out to bake a nice American pie on the 4th of July! ;-)