Two aprons I was commissioned for...
This one is similar to the first one I sold (and, as I mentioned, used most of the red toile up...I still have some scraps left, which I might use for tissue holders.)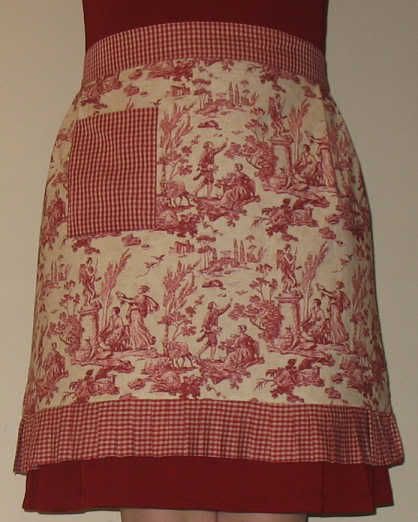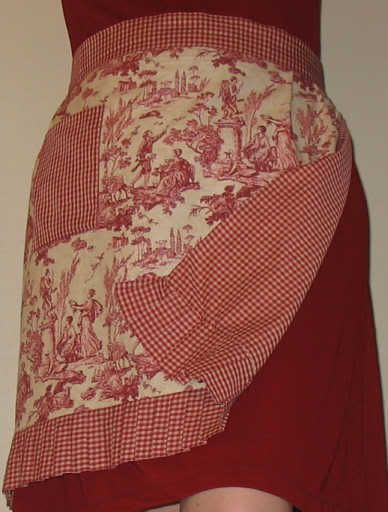 And this one is pretty in pink. ;-)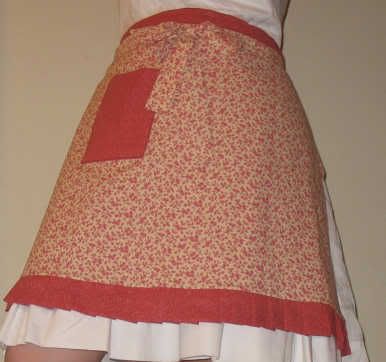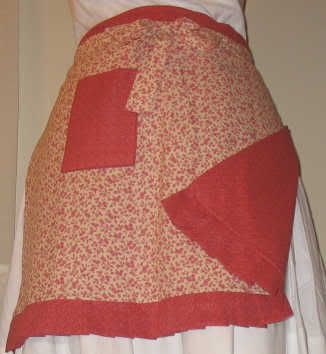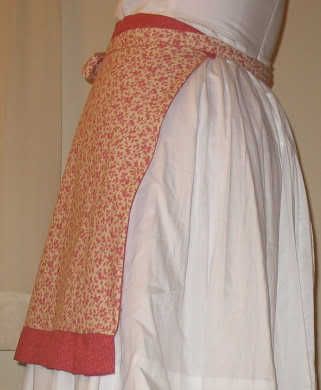 Next, I'll be tackling my first full apron...a reversible one!