As I said before, the first Regency dress was basically my test run, and I'm glad I did it because I ended up making several alterations to the pattern for the real thing!
For the modernized version, I made it shorter (though I kept the difference in length from front to back), and just used some cleaner lines by replacing the puffy sleeve with a cap sleeve, used darts on the bust instead of gathers, and used some double box pleats on the back rather than gathers. I also didn't add a drawstring around the waist like the other one had, since I figured it should be pretty fitted already. I used a lovely blue cotton sateen and lined it with a camel colored broadcloth.
And here is the result! (Sorry about the uber serious look on my face, lol, I'm told I seem to look quite somber when I'm thinking or concentrating, but it was the best pic of the dress.)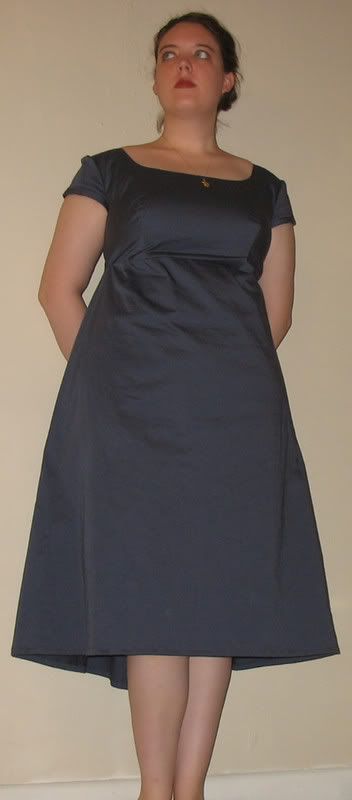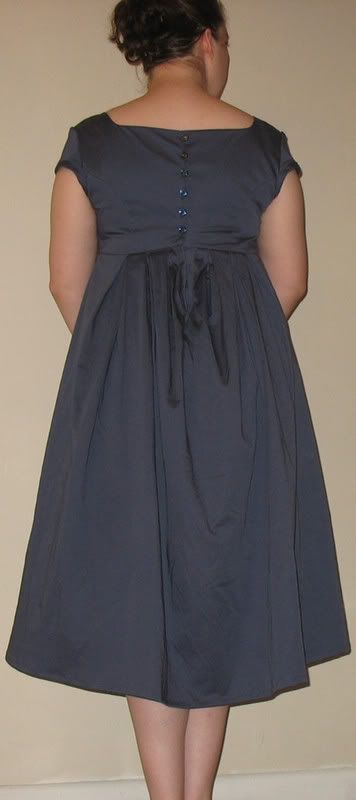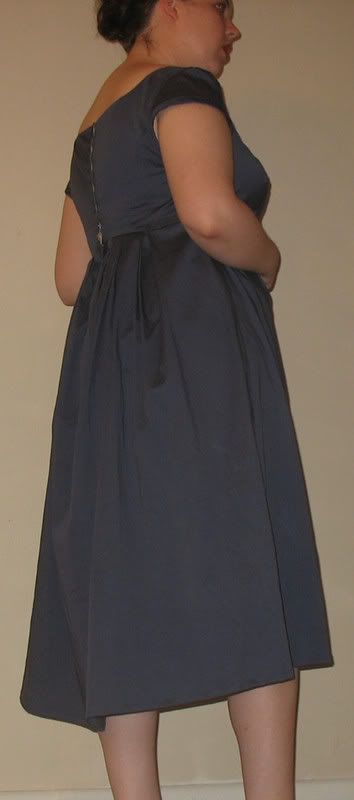 I'm so excited, I really love how it turned out!