I made this for my cousin who is getting married tomorrow. Her husband-to-be is into martial arts and they recently visited Japan. They seem to like the Japanese culture and decor, their invitations even had cherry blossoms (or sakura) on them and so I wanted to incorporate that into her apron.
I searched Etsy and found a great imported sakura fabric, then I bragged about it to my sister and that's when we discovered that, once again, we'd come up with a similar idea, lol! She had bought the exact same fabric in a different color and was planning on making an apron for our cousin too. (A couple years ago, we both gave each other toile aprons for Christmas, so this is not the first time we've been on the same brain wavelength!) But hey, a gal can't have too many aprons, right? And they're totally different styles.
The other day I was at my sister's house and saw the scraps of her fabric, and asked if I could have them! So the red in the apron is the fabric she ordered, and the black is the fabric I ordered.
It's just a simple bistro style apron with a long skinny tie that ties in front, which seems to be quite a popular look lately: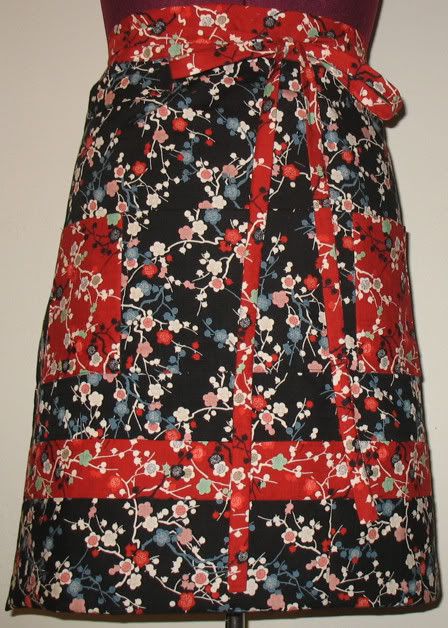 Then, I decided to add a loop for a dishtowel to hang from. I really love that part! I mean, who isn't always searching for a towel to wipe your hands on in the kitchen? I like it so much I'm thinking I might make one for me with this feature..hmmm...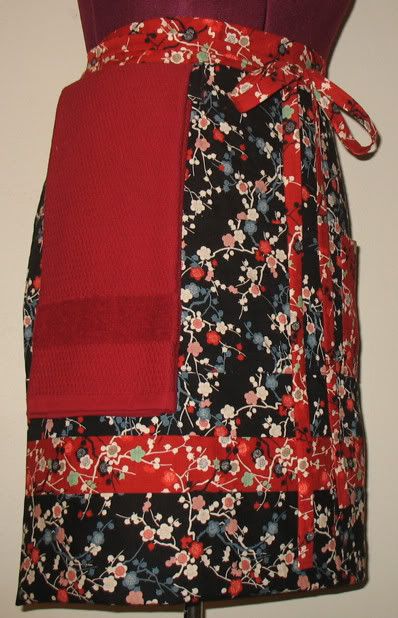 There are also 3 handy pockets for kitcheny stuff galore!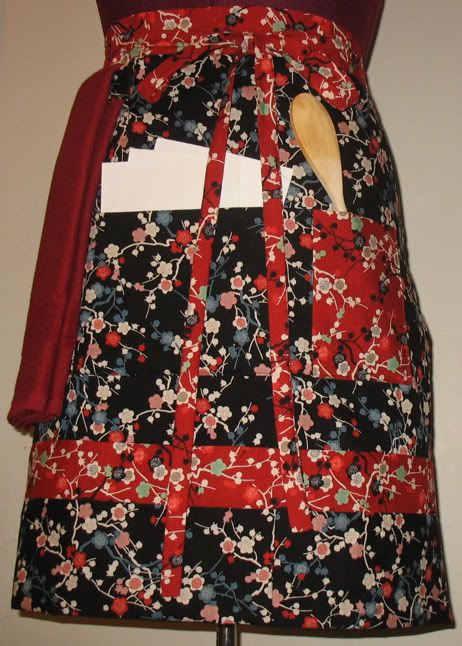 I used some of the decorative paper from her invitations to make a card: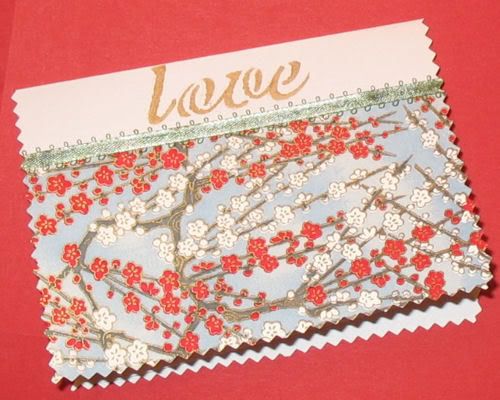 I got some (red) oven mits to go along off of her gift registry, and she gets the red towel in the pic too. Hope she likes it!