I made these drawstring gift bags for some Easter gifts, they were quick and easy!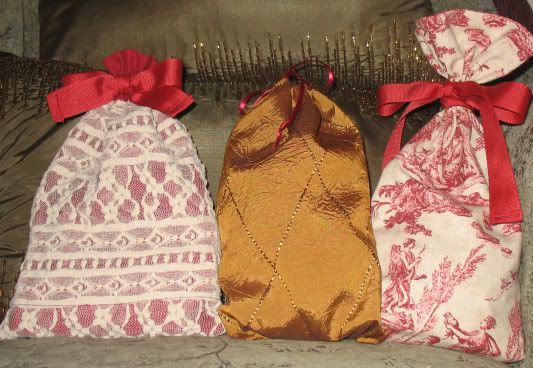 Yes, that is my favorite toile. ;-) This one was lined with a red gingham.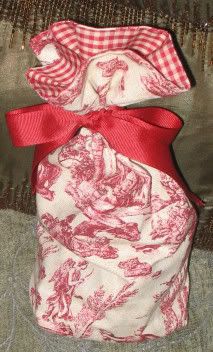 They're a great way to use up leftover scraps, especially for those pretty and delicate fabrics you just don't want to throw away.

Here I used some stretchy lace over some red fabric.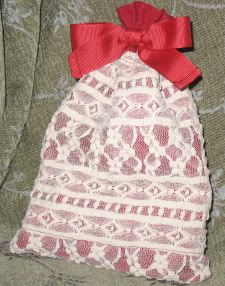 And this was a gorgeous gold that I just had scraps of.