I've been taking advantage of the unlimited instant viewing on Netflix lately and enjoying many period films as I sew. Not surprisingly, seeing the gorgeous costumes inspired me to, once again, take some of my favorite period fashions and transform them into a practical excuse to play dress up! My latest apron is a Victorian inspired apron.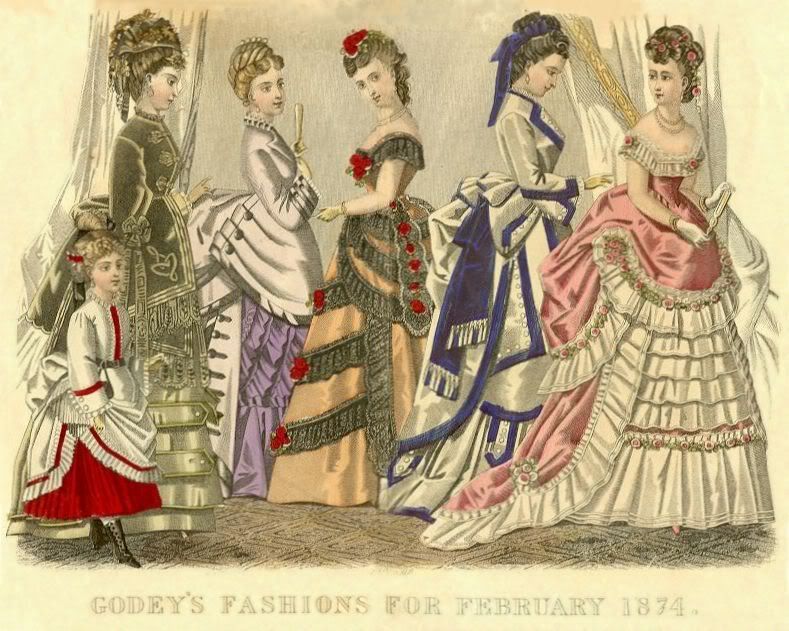 When I see Victorian fashion, I can stare at it for hours and lose myself in the massive amounts of fabric, pulled and gathered this way and that way, with the elaborate pleats peeking out, underskirts and overskirts and bustles and so many lovely layers all placed just so. It's like a magnificent yet controlled explosion of lush fabric, and so very beautifully feminine.
And so I thought about how to apply some of my favorite aspects of Victorian fashion to a practical apron, and this is the result.
It's composed of 3 layers, a kind of "petticoat" layer, the bottom layer, trimmed in a lovely little mini box pleat that peeks out from the bottom.
On top of that is an olive layer trimmed with some dainty lace and tucked here and there for some interesting texture, a small nod to the many textured layers of drapes and gathers seen on Victorian dresses.
And finally the topmost layer is an overskirt draped in the front and gathered towards the back, seen quite frequently on Victorian fashion plates.
As I couldn't exactly have a bustle on an apron, I opted for a nice big bow in the back.
I'm very pleased with the result, and this is just the first of more to come. :-)
It's up for sale now in my Etsy shop!
It's sold!