I made two "sewing aprons," named as such because of the adorable fabric that I used, one of which has spools of thread on it, and the other which has various types of pins on it.
The apron itself is basically one big giant pocket, where you can keep a measuring tape or scissors or thread. There is also a smaller pocket on the front. For some frilly fun, there's a flounce on the bottom!
Apron #1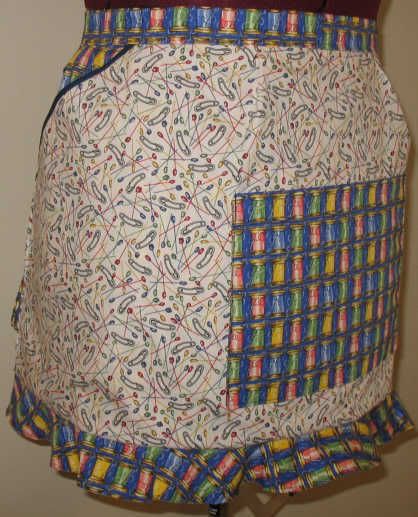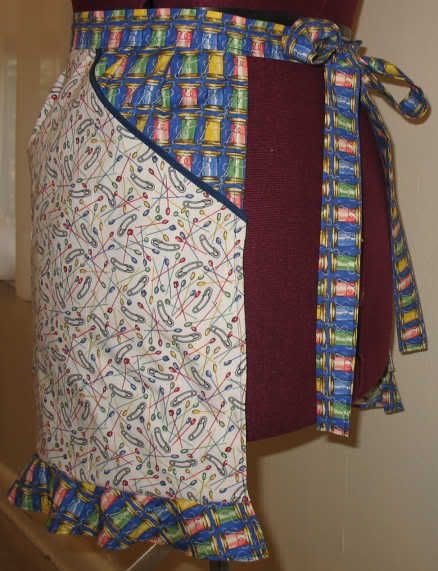 Apron #2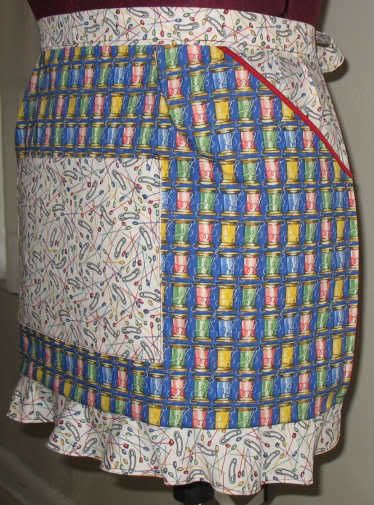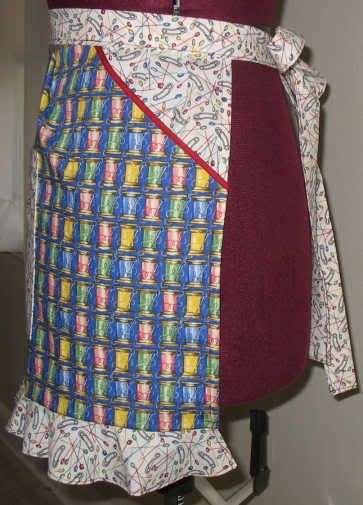 The aprons are $15 each (plus shipping).
And how could you resist matching tissue holders?? ($3 each, as usual)
Just visit my
Etsy Shop
if interested!